PatSoftCore – Core Banking Solution is a comprehensive solution aimed at meeting the requirements of the financial institutions. Built on latest technology platform, the solution offers unparalleled scalability and security to banks.
PatSoftCore: Core Banking solution has been stress tested at Innovation Labs and proved to be highly scalable to meet the largest transaction processing requirements of the banks. The solution has more than 300 in-built MIS reports to enable banks to manage their operations better and efficient.
Core Banking Solution enables the banks to provide many additional delivery channels to their customers. The solution can be installed on-premise or used on the cloud. The solution has one of the easiest user interfaces to enable end users to learn the software quickly with minimal training.
Integrated Modules:
Savings Bank
Current Account
Share Account
Loans & Advances
Locker Accounts
Signature & Photograph Retrieval
Cash Credit Module
Inter branch Reconciliation
Financial Reports
Security Aspects
Term Deposit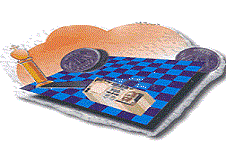 The solution has been widely accepted by many banks across the World. The solution is constantly enhanced with more features and decision support systems.
SchoolManCore is total cloud base software solution for Schools and Colleges. Includes following modules
Admission process - Record keeping of the admission forms submitted in school. The admission list and waiting list can be generated as per required count and living location of the students. SMS of selection on respective list, and confirmation of the admission to enroll the student to school is done after.
Student MIS – Regeneration or reassignment of the Roll No., House configuration and assignment, upload Required Documents for admission, Sibling Association.
Attendance – Student & Teacher Individual attendance view, month wise attendance view, present student count with details per class and status of attendance of school and missing attendance alerts for supervision purpose.
Homework – Facilitates Teachers send or view the assigned homework of class of other subject and assign homework to students for own subject by analyzing load on student for a day.
Fee collection - Flexible Fee structure settings, simple ways to add extra fees at different levels. Option of printable version of receipts to administration and parents, acceptance of post-dated cheques and payment of fees against them.
Fee concessions and refunds – Facility for fee concession and flexibility of applying required concession rules. Facility to refund fees can be utilized as per need.
Time table : global view of school timetable. This assists schools to manage teacher and class allocations in an effective manner with the consideration of optional subjects of the classes and additional lectures of teachers.
Exam module : provides variety of setting of the standard and section specific exams, exam schedule setting, auto generation of Toppers, generation of progress report for particular student and final result generation.
Student Transfer – Student(s) can be easily transferred from one division or standard to another along with his/her entire data (marks, attendance and fees etc.)
Bonafide Certificate a frequent request by students which can be generated anytime.
Leaving certificate can be generated anytime. No need to keep track of left students and maintain the hard copies of it.
Muster Reports: All Mark Sheets, Progress Reports, Exam Results and Annual Reports.
SMS Center - For quick information circulation, school authority can send SMS to all teachers, parents and office staff as well as external users. Contact groups can be formed to facilitate in sending messages to particular group of users. Meeting SMS, HomeWork SMS, Fees Pending SMS etc
Accounts – To manage the accounting of the school organization, Accounts module is available. Various settings like Groups, Voucher, Bank Accounts, printable voucher templates and Voucher Approval Configuration to make the accounting management flexible.
Inventory Management – Record keeping of all non-fixed/non-moving assets. Stock keeping is also available. Automatic message generation for the requisition movements and MIS of PO and GRN.
Library Management module to assist the librarian form an aging book transactions in library using barcode reading, renew the books and keep track of lost books. Also, late fees for late book submission can be displayed and collected from students.Claim book make it easy for librarian to know the demand of the book which can help in book purchase.
Parent Teacher Association allows configuring Executive Committee for school as well as parents with contact details and contacting timings. This helps parents and staff members to find correct person to be contacted to put their queries.
Transportation – All school bus related information including child's bus stop is available online. All data of transport service provider is available on web. Any change in bus route or stop can be easily accommodated.
Staff Performance Evaluation to accomplish the staff's performance evaluation process within the school organization. Facilitate each staff to assess the self performance which can be submitted to the supervisor and higher authorities to admit their observations and feedback.
Photo upload using webcam and identity card generation for both, the students and school staff.
Management Dashboard – To view the data of multiple branches may be for comparison purpose using various parameters such as Student Count, Attendance, Staff Count, Fee Collection and MIS report to help higher authority in analyzing the statistics.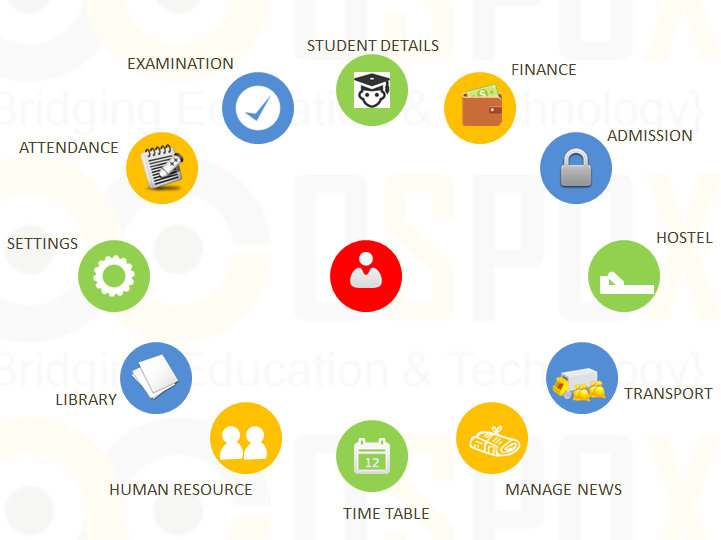 MilkSoft is total software solution for milk collection centers of Diary plants. Software integrates various modules Milk billing, Accounting, Inventory Management. Rate calculation on basis of degree & fat, so one can have accurate and transparent system. The Weight Machine & Milko-Tester are attached to computer. Milk Collection and Billing SMS to clients.
Modules:
Milk Collection & Billing
Financial Accounting
Inventory
SMS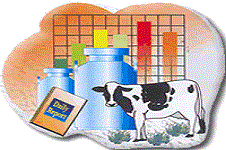 MilkSoft Software Packages:
MVillage Collection Center Software
Milk Chilling Center Software
Head Office Software with Centralized Billing
Dairy ERP Software
Introduction:
We offer the latest functionality and automation of milk collection software (MilkSoft ). This is a bi-lingual dairy management software (English and regional language). The MilkSoft software is fully developed and designed by us and is in field operations since last 12 years. It is very user friendly and easy to use. We provide all common and advanced modules like Milk Collection, Deduction, Cattle Feed, AI, Shares, Employee and Accounting. For automation, we provide in-built interfacing for Milk Analyzer, Weighing Scale, and Display units.
Working:
Company provides number of software with different versions and different databases based on client requirements. We can provide customized software solutions with minimal effort.
Standalone Application: -
Where data and application will be on same machine.
LAN based Application:-
We can also install software in LAN (Local Area Network) in such a way that database and application will be on different machine. You can install 'n' number of applications on different machines and connect all of them with one server. In this case, every user will use same common data.
HO Software:-
Collect data from CC/Center, process the data, generate bills and provide all necessary MIS reports.HO can also do the milk collection.
Chilling Center (CC) Software:-
Operates the milk collection menu, receive the data from collection point/center and export the data to HO for further processing. Chilling Center can also do the milk collection.
Village/Collection Point/Center Software: -
Only operates the milk collection and export data to HO for further processing.
PatSoft is software for Patsanstha / credit society. Manage your daily transaction more efficiently by using any language (English, Marathi, Hindi, any other etc). Get a comprehensive analysis of daily transactions, total deposit, loans etc. It reduces paper work, accurate and information at a press of button. Generate balance sheet at any time. Windows based Multiuser Online System. Fully menu driven & user friendly. All types of more than 200+ Reports & correspondence with any language interface. Online help & support services through call centre and internet. Data Backup and Import & export facility, User wise Password. SMS and Pigmy machine interface. Separate Head Office software with Branch Consolidation.
Modules:
Saving / Current A/c
Loans Section
Deposit Section
Daily Collections
G.L. accounting
Shares Sections
Court Sections
Locker Section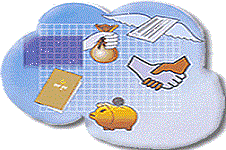 VikasSoft is software solution for Vikas Society / PACs. Software is developed using guidelines provided by Vaidyanathan CAS system. Reports like AR office report, DCC bank reports, loan recovery list for Sugar factory, Loan Recovery Register, DCB register, loan interest subsidy list. Parishta report, Loan Recovery, Loan Disbursement, Bank Book, Investment Register, Payment voucher, Receipt Voucher, Account Ledger, Bank book, Trial Balance, Profit & Loss account, Balance Sheet.
Modules:
Share
Saving Account
General Account
Vouchers [Receipt, Payment, General, Contra, Credit, Debit]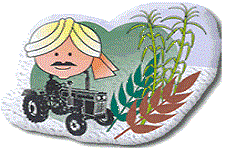 EmpSoft is software for Employee Patsanstha / Sevak credit society. Manage your daily transaction more efficiently by using any language (English, Marathi, Hindi, any other etc). Generate accurate deduction list and priority wise recovery posting. Facility transfer monthly contribution to Share, dividend calculation. It reduces paper work, accurate and information at a press of button. Generate financial report at any time. Windows based Multiuser Online System. Fully menu driven & user friendly. All types of more than 100+ Reports & correspondence with any language interface. Online help & support services through call centre. Data Backup and Import & export facility, User wise Password.
Modules:
Deduction List generation
Recovery Posting
Loans Section
Deposit Section
G.L. accounting
Shares Sections
SMS alert [for Deduction & Recovery]
Demand and Recovery Process:
Demand raising and recovery process with demand for Pending amount, Interest & Penalty.
Automatic posting of Demand Note from text file.
Different types of interest calculation for loans, 15-15 day, month wise, day wise, installment with & without interest.
Discount processing facility for festivals & other occasions.
Demands recovery report with Society/Department wise Grouping & Customer wise Receipt Printing.
If extra amount/interest received through demand then facility to transfer extra amount to principal a/c.
Demand Recovery Report can be set on as per customer required format




DMS-Soft Features

Document Workflow management with Create – Review – Approve – Publish cycle Interactive User Interface with explorer view for folders Mapping Master document category Template based document generation: Documents can be generated dynamically using predefined document templates. Templates can be prepared with DOCX, and XLSX formats. Provision of encoding and encrypting the documents A privilege based context menu is shown to user based on his/her access rights. With the help of this menu user can take actions on document. Search documents with Tag and various attributes of files / folders Maintaining unprocessed document Queue Document preview, Split and merging Document Upload and basic annotation Secured, proprietary messaging system to send and receive messages to other users of the DMS-Soft application Integration with email software to auto-file inbound/outbound emails with associated cases Granular, privilege-and-role based security Information exposure is controlled based on the "need to know" basis. Drill Down facility with Graphical reporting suite





This Product useful for Saving Fund Community (i.e.BachatGat)

Functions


Member Registration
Collection of Monthly Saving /Contribution (Share, Loan Installment, Interest, etc)
Signature & Photo
Member Reports
Profit Sharing
SMS facility before Collection and after collection
Automatically apply late fees
Reports
Member / Loan Ledger
Trial Balance
Profit & Loss Account
Balance sheet
Day Book/ Cash Book
Member Individual Information
Loan Defaulter List




"PetroSoft" - A Petrol Pump Management Software manages all possible needs of Petrol Pump Owners. PetroSoft is an Inventory & Accounting Software for Petrol Pumps. With PetroSoft you can manage all day to day problems of Petrol Pump. It is very simple to use and it automatically takes care of all your business needs. Some features of Petrol Pump Management Software are given below :

Sales Management


Daily SHIFT SHEET & CASH TALLY.
It covers the sales of HSD, PETROL, LUBRICANTS etc. On cash or credit basis.
It also covers an efficient slip management system giving the option of Credit bills (Vehicle Wise), Payment outstanding etc.

Purchase Management


Starting from Purchase Order this module tracks the compartment wise Purity, Receipt & Tank stock.
It also covers the quantitative discount. The Tank density chart before & after loading is provided to ensure purity & leakage quantity.

Inventory Control


One of the major problems in petrol pump running is the daily position of task wise stocks of HSD , MS & other products.
This module enables you to maintain your stocks at it best level. Stock ledger, Stock Summary & Stock valuation Reports gives the actual stock position of the fuel.

Dip & Pump


Complete track & control over Dip Reading & Pump Meter Reading.
an interface on sales & stocks, this system resolves the much needed problem of pump owner that is tracking DIP, METER READING with SALES & PURCHASE giving an effective control of petrol pump to the owner.

MIS


PetroSoft offers you some MIS reports which enable you to run your petroleum business efficient
One such report is daily Sheet which includes pump wise net sales, product wise sale (Quantitative & Value wise) with stock position of HSD , MS , LUBRICANTS on a single sheet.
Other reports are Day summary, Party wise/Products wise comparison chart, ageing analysis and many more.

Account Management Module


Voucher Entry & Printing, Cash book, Bank book, Ledger, Journal book , Trial balance Sub trial balance
Analysis of debtors, Ageing analysis of creditors
Balance sheet, Cash flow & Fund flow, Trading and Profit & Loss, Daily Transaction Summary
Outstanding receivable & payable

Security:
"PetroSoft " PetroSoft Management Software has a utility to create user and there passwords, you can allocated different rights and duties to different user, a user can work only on the specified areas of the software. "Special Feature : User Based Security System"